Contact Information
Phone: (540)-674-1513

Address: 5100 Alexander Road, Dublin Virginia 24084


Park Hours
November – March
6:30a.m. - 7:00p.m.

April – October
6:00a.m. - 9:30p.m.

Park gates will be closed promptly at the advertised time.


Shelter Reservations
For shelter reservations call (540)-674-1513 or register online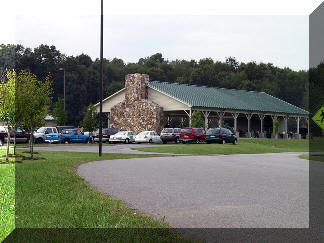 Come and enjoy one of the most beautiful locally owned parks in Virginia!

Randolph Park Brochure


Shelter Facilities
Map of Shelter Locations
These facilities are closed to the public while rented. Please call (540)-674-1513 to make your reservations, or register online.


Gazebo
80 seat capacity with electricity - $15.00 per hour
Pavilion
350 seat capacity, with lights and electricity
$20.00 per hour for half or $30.00 per hour whole usage

Small Shelter
80 seat capacity, no lights/electricity - $15.00 per hour
Dublin High School Alumni Memorial Shelter
100 seat capacity, with lights and electricity - $20.00 per hour