Contact Information
Phone: (540)-674-1513

Address: 5100 Alexander Road, Dublin Virginia 24084


Park Hours
November – March
6:30a.m. - 7:00p.m.

April – October
6:00a.m. - 9:30p.m.

Park gates will be closed promptly at the advertised time.


Shelter Reservations
For shelter reservations call the Pulaski County Visitor Center at (540)-674-4161 - 4440 Cleburne Boulevard, Dublin, VA 24084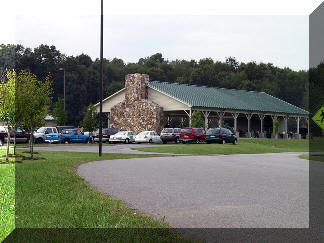 Come and enjoy one of the most beautiful locally owned parks in Virginia!

Randolph Park Brochure


Contact Us
Contact the Visitor Center (listed below) for shelter reservations, not Randolph Park.
Anthony Akers - Park Director
Phone: (540)-674-1513
Email: aakers@pulaskicounty.org
Iris Williams - Visitor Center
Phone: (540)-674-4161
Email: iwilliams@pulaskicounty.org
Randolph Park
Phone: (540)-674-1513
5100 Alexander Road, Dublin Virginia 24084
Pulaski County Visitor Center
Phone: (540)-674-4161
4440 Cleburne Boulevard, Dublin, VA 24084