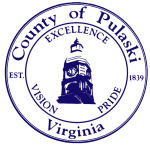 Fall Sports
Winter Sports
Spring/Summer Sports
Cancellation Numbers
If you are in doubt as to if your child's practice or game has been cancelled, please call the number that corresponds with the division your child plays in.
East - (540)-674-0107
Directions to Cool Springs Football Field:
- From 1-81 (South)
- Turn at Exit 94 (North Pulaski)...right turn, leading onto Route 99 toward Town of Pulaski.
- Bear right onto Route 99, (just ahead is 84 Lumber and Exxon Station)...
- From Exit 94 yield sign, follow Route 99 (toward Town of Pulaski) exactly (1.0) mile, and make left turn onto Dora Highway, (service road).
- After turning onto Dora Highway, drive ahead (1.4) miles.
- Cool Springs Field is on left, next to Dora Highway...Can't miss!
Football
Schedules will be posted on the homepage when the sport is in season.
Football is open to all youth between the ages of 7-13. Participants will learn the basic fundamentals, techniques, and good sportsmanship that coincide with all sports. Each age division has the appropriate rules and regulations aimed at promoting a safe and fun environment.
Flag Football
Grades K - 1st
Mite League (No score is kept)
Grades 2nd - 3rd
Junior League
Grades 4th - 5th
Senior League
Grades 6th - 7th